Bring Your Own Parts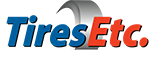 Bring Your Own Parts
You've heard of BYOB, why not BYOP? That was the inspiration behind our Bring Your Own Parts program when we started it nearly ten years ago, and to this day we're proud to say that we're still one of the only auto repair shops in the Greater Philadelphia Area to offer it.
Buying parts from an auto repair shop is no different than buying a TV from an electronics store or a cheeseburger from a restaurant; you're going to pay a markup. It's not some dirty little secret of the automotive repair industry, it's just basic retail economics.
The difference with auto repair is that you're also paying for the labor, so if you already have the parts you need (or if you know what you need and where to get it), why shouldn't you be able to supply them yourself? At most shops, the honest answer is "because we'll make less money." At Tires Etc, the answer is simply "Sure! Bring them on in!"
As long as you bring in the right parts for the job, we'll gladly install them for you. You just pay for the labor.