Check Engine Light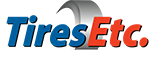 Dreaded Check Engine Light On?
Don't panic, we can fix that!
Free Check Engine Light Scan
Check engine light on? Don't worry, we'll scan it and pull the codes free of charge!
Most makes and models. Additional diagnostic labor may be necessary. Coupon only valid for initial diagnostic computer scan, and does not cover the cost of repairs or additional diagnostic labor.
Tires Etc Check Engine Light Diagnostic Service
Accurate diagnosis of your check engine light
Check health of your battery
Check health of your engine air filter
Check engine oil level and health
Check antifreeze corrosion and Ph levels
Check Engine Light Scanning & Diagnostics
Today's vehicles are equipped with highly sophisticated electronic engine control systems. At the first sign of any engine problems, such as rough running, low fuel economy, failure to pass an emissions test or dashboard warning lights, be sure to get service as soon as possible.
Our check-engine diagnostic service will offer you honest results and repairs, every time. You can rely on your local Tires Etc to help you keep your car in good shape, whether the cause of the problem is slight or severe.